It was intersting finding time to get this done. Spring is always crazy for me because I am very involved in orchestra, and that is our competetive season. So, not only have I had at least one performance every week, often two or three, I've also had the extra rehersals for that. Added on all this, I'm graduation on Wednesday, and so I've had all kinds of stuff to do for that, and My grandmother (not on the same side a Dorine, Anne, and Marie, they're my aunts remember?) passed away. Which, was a good thing, because she is not in pain anymore, but I had to help a lot with funeral prep, and then I had to catch up on what I didn't do then. But, my block is finally done!!
I did a simple one this time around. It looks really funny the picture, but I promise it's better in real life. I pieced some mountains and sky, and then I did some more curved piecing for the ground, and then realized that it was supposed to be longer than I thought, so I added a river to the bottom, and I thread painted some flowers in my meadow.
I decided that it's an...
artistic
rendition of a meadow I know very well in the high uinta mountains, we call it five buck meadow, cause if you go inside without permission from the forest service you get a fine, supposedly.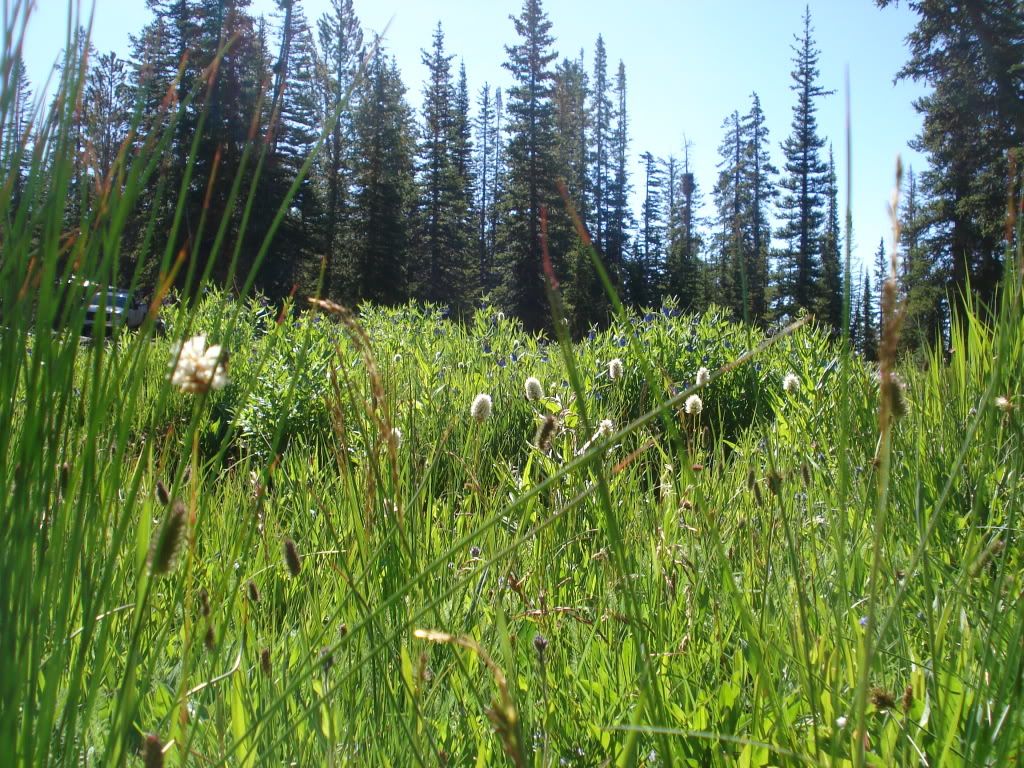 You can't see the mountains at this angle, or a lot of flowers, but mid-summer it is FULL of gorgeous flowers.
Anyhow, there is my block, I really have no idea where it will go in relation to the rest of thw quilt yet.